Big game animals
Information about hunting big game species in Utah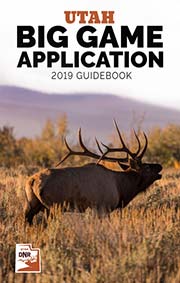 Big Game Application Guidebook
Download the 2019 guidebook to learn more about applying for a Utah big game permit.
▼ View important guidebook updates & corrections
Updates
Page 58: Hunt #RS6700 — Antelope Island. In January 2019, the Utah Wildlife Board canceled the Rocky Mountain bighorn sheep hunt on Antelope Island. That hunt will not be held, and the hunt listing has been removed from the guidebook.
Corrections
Page 58: Hunt #RS6704 — Box Elder, Newfoundland Mtn — listed incorrect seasons dates. The hunt is open Nov. 2–22, 2019.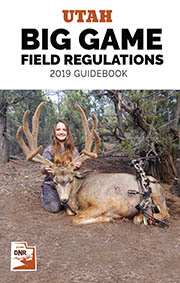 Big Game Field Regulations
Download the 2019 regulations to learn more about the rules for hunting big game in Utah.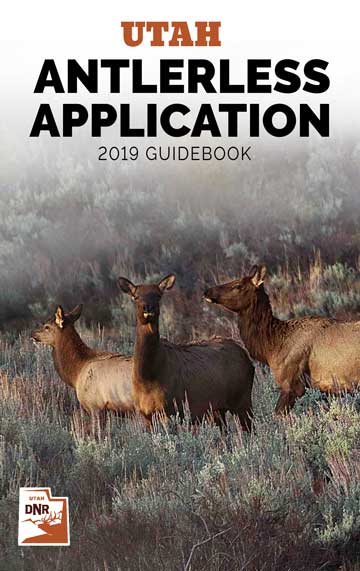 Antlerless Application Guidebook
View online resources for the 2019 antlerless hunt to learn more about applying for a Utah antlerless permit.
Hunt planner
Hunt drawing results and drawing odds
Important dates
Antler gathering ethics course
Landowner permits
Depredation hunts
Dedicated Hunter Program
Bison orientation course
Management buck deer orientation course
Mountain goat orientation course
Extended archery seasons and ethics course
Cooperative Wildlife Management Units (CWMUs)
Currently available hunting permits
Remaining permits
Report harvest information and see harvest data
Big game annual reports
Statewide big game management plans
Walk-In Access
Conservation Permit Program
Utah's Trial Hunting Program
Utah Hunter Mentoring Program
Other big game information