"Wild," a DWR podcast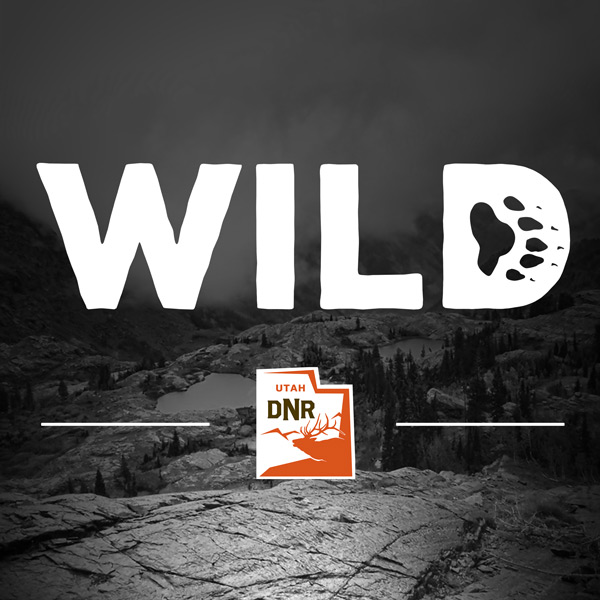 Enjoy a behind-the-scenes glimpse at how wildlife is managed in Utah
Have you ever wondered how wildlife agencies catch and track ducks and geese? Are you curious about what happens inside a fish hatchery?
"Wild," a new podcast produced by the Utah Division of Wildlife Resources, will answer these questions and provide insight into the work that Utah does to protect its wildlife.
A new episode will be launched the third Tuesday of each month and will feature an inside look at different projects and jobs within Utah's wildlife agency. You can subscribe to the podcast on:
Latest episode
In this episode, Pat Rainbolt, a regional habitat manager for DWR, talks about how the agency helps wildlife access water in dry areas that don't have a natural water source. This includes building "guzzlers," which collect rainwater and snow that melt and can be used as drinking water by a variety of species. Some of the areas where these are installed are so remote that the building materials have to be flown in via helicopter or brought in on horseback. This episode was originally recorded in June 2019.
Past episodes
In this episode, Matt Burgess, a conservation officer for DWR, explains how poaching cases are investigated and some of the penalties for illegally killing wildlife in Utah. He also talks about his new K9 partner and how these highly-trained dogs can help assist in an investigation. This episode was originally recorded in June 2019.
In this episode, Rich Hansen, waterfowl banding coordinator for DWR, explains why the division catches geese and other waterfowl around the state once a year and puts bands on them. He also talks about the process of catching them (spoiler: airboats are involved!) This episode was originally recorded in June 2019.
In this episode, Darren DeBloois, game mammals coordinator for DWR, talks about what it's like to relocate a black bear. He explains the process of what happens from the moment the employees first get the call about a bear in someone's yard to how they catch the tranquilized animal when it falls from a tree.