Falconry
Information regarding falconry and falconry regulations in Utah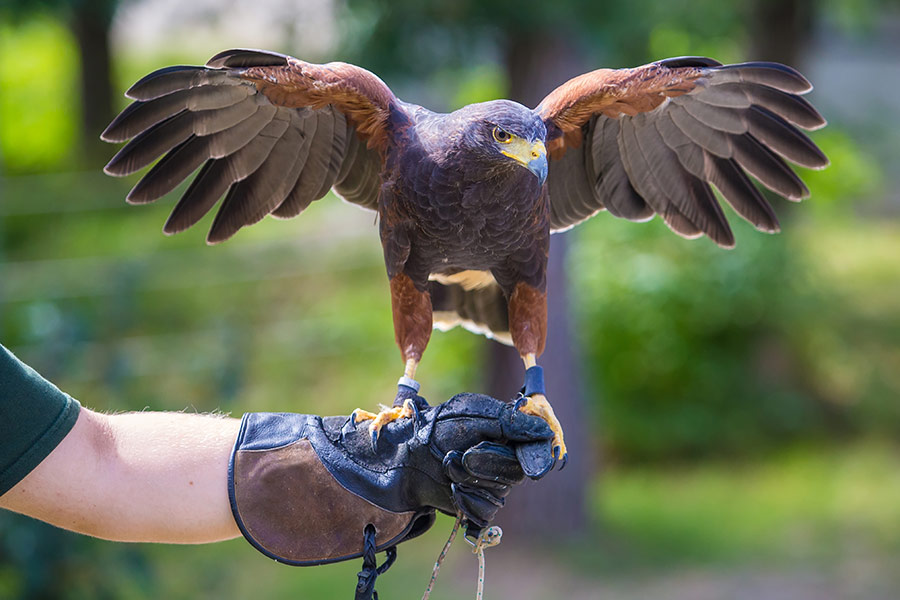 Review this page for state and federal rules governing falconry in Utah, as well as instructions for applying to be a falconer and requirements for current falconers.
— View Utah Administrative Rule R657-20: Falconry
— View Federal falconry standards and falconry permitting (50 CFR-21.29)
The Federal 3-186a database is back online. You must use it to document the capture, transfer, banding or rebanding of falconry birds. You must also send copies of your Federal 3-186a forms to DWR at This email address is being protected from spambots. You need JavaScript enabled to view it..
2022 peregrine falcon permit application update:
Seventeen (17) falconry take permits are available in 2022, including sixteen (16) for Utah residents and one (1) for nonresidents.
No other take limits on sensitive raptor species are posted.
The 2022 falconry take application period for peregrine falcons will be open between 8 a.m. on Feb. 1, 2022 and 11:59 p.m. on March 31, 2022.
The 2022 peregrine falcon take season will be open between May 1 and Aug. 31, 2022.
Apply now for a peregrine falcon permit application.
Falconry applications and forms
Questions about Utah's Falconry Program? Contact us at

This email address is being protected from spambots. You need JavaScript enabled to view it.

.
Important dates
Other information