New law restricts big game baiting in Utah
Frequently asked questions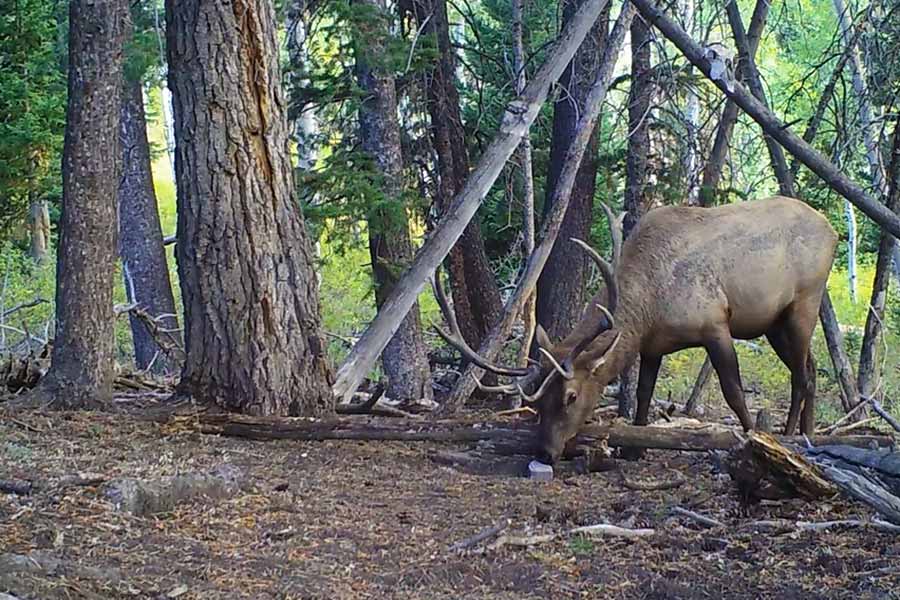 In early 2021, the Utah Legislature passed a new law that prohibits the baiting of big game for hunting purposes throughout Utah. That law went into effect in May.
In the new law, "bait" is defined as intentionally placing food or nutrient substances to manipulate the behavior of wildlife for the purpose of taking or attempting to take big game. With that said, there are some exceptions related to what qualifies as baiting.
The following questions and answers address those exceptions and provide some clarification on the new law.
Can I bait big game in 2021?
No, not if you intend to lure big game to an area for hunting purposes.
When is an area no longer considered to be baited?
An area is no longer considered to be baited when a big game animal's behavior is no longer influenced by the bait. (If an animal keeps returning to the exact area where bait was removed right before hunting season, that area is still considered to be baited.)
Can I bait during the summer months while scouting an area I plan to hunt in the fall?
Yes, in many circumstances you can. Before your hunting season begins, the bait must be removed. Just make sure the area where the bait was placed is no longer luring big game animals to that location. Important: The area is still considered to be baited if it's manipulating the big game animal's behavior.
Can I bait big game if I don't plan to hunt or have a permit?
Yes, the prohibition on baiting only applies to big game hunting activities. It is illegal to use bait while hunting — or attempting to hunt — big game animals. Using bait to simply view or photograph wildlife is acceptable under the law.
Are salt and mineral blocks/supplements considered bait?
Yes, they are. The only exemption is if an agricultural producer placed the salt or mineral block in an area for agriculture purposes.
Can I hunt over salt blocks that were placed by agricultural producers for their animals?
Yes, you can, but only if the agricultural producer placed the salt blocks as part of their normal agricultural practices for the use of their animals.
What is the penalty for baiting big game?
Violations under the new baiting law may result in criminal charges ranging from a class B misdemeanor to a third-degree felony, and may also lead to the suspension of one's hunting privileges.
What should I do if I see someone hunting big game over bait?
You should report it immediately, using one of the following methods:
What is the most important thing to understand about this new law?
In a nutshell, baiting big game is illegal if your intentions are to lure an animal to an area to hunt or harvest it. Take some time to read and understand the law. If you have additional questions, please contact the closest DWR office.