What the DWR does to help Utah's deer
Find out more about mule deer and what the DWR is doing to help them.
Multi-year, multi-pronged efforts are top priorities for the Division of Wildlife Resources. — Read more.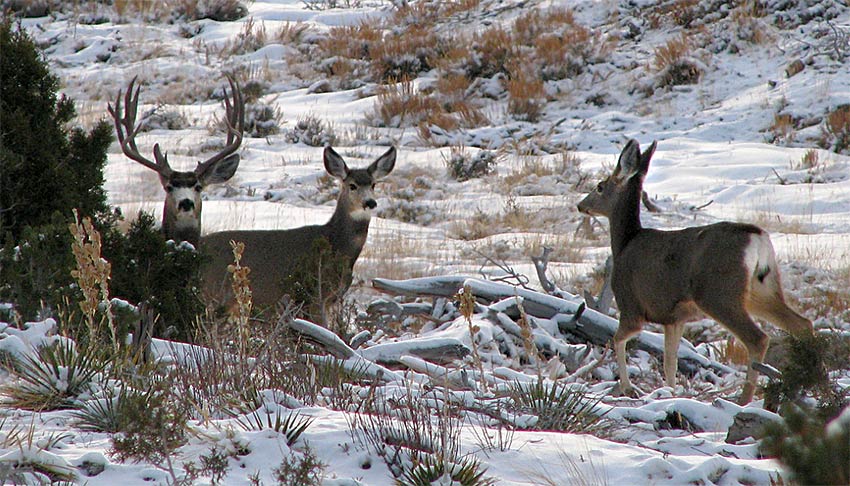 Carbon County mule deer
Mule deer management plans
The Western Association of Fish & Wildlife Agencies (WAFWA)
Utah's Watershed Restoration Initiative
Deer-related Wildlife Board meetings
You can watch Utah Wildlife Board meetings about deer hunting (typically April or May and December).
A program to control coyotes and other predators
Antler gathering ethics course