Hunting & trapping furbearers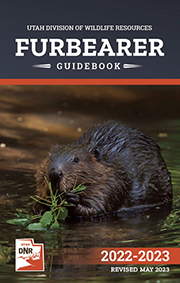 The Utah Furbearer Guidebook summarizes the laws and rules that govern furbearer hunting and trapping in Utah. The guidebook is designed to be a quick, convenient reference for furbearer hunting and trapping regulations. You can use the references in the guidebook to search for the detailed statute or administrative rule that underpins the guidebook summary.
Previous editions
Regulation changes
Forms
Management plans & resources
Walk-in Access
Harvest information
Other information
Ask first! Please obtain written permission to hunt, fish or view wildlife on private lands.