Lee Kay conservation area access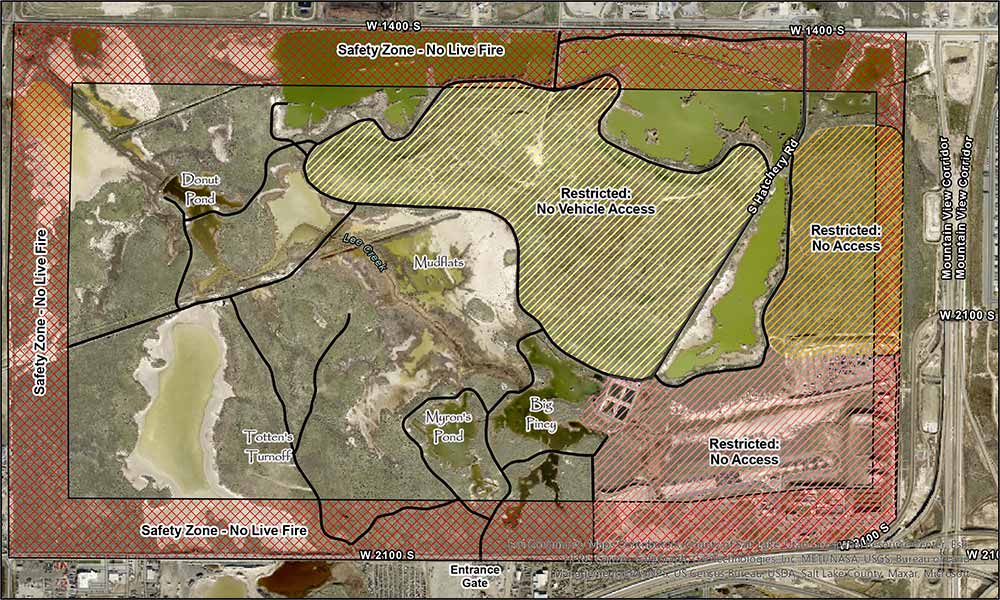 Conservation and field dog training area. (Click to enlarge.)
The wildlife conservation and field dog training area northwest of the Lee Kay Public Shooting Range contains approximately 934 acres for public use, including dog training, exercise and bird-watching. It is, in fact, the largest publicly-accessible area for dog training in Utah. Over 221 bird species have been identified in the area, including 18 rare bird species.
If you would like to use the conservation/training area, please fill out and submit the application below.
What to expect once you've submitted the application:
We will contact you to request a $10 access fee, which is valid for 365 days from the date of purchase.
Once we receive your payment, we will process your application and create a user account for you on the Master Lock Vault Enterprise app. (Download the app for free.)
To access the conservation area, go to the entry gate and open the app on your mobile device. Please do not pull on the padlock at the gate before you follow these steps: Press the center button on the padlock, then tap the blue key icon in the app. Once the padlock clicks and the center button changes color, the padlock can be opened.