Limited availability:
Some venues may have limited availability. Please contact us at 801-972-1326 for more information.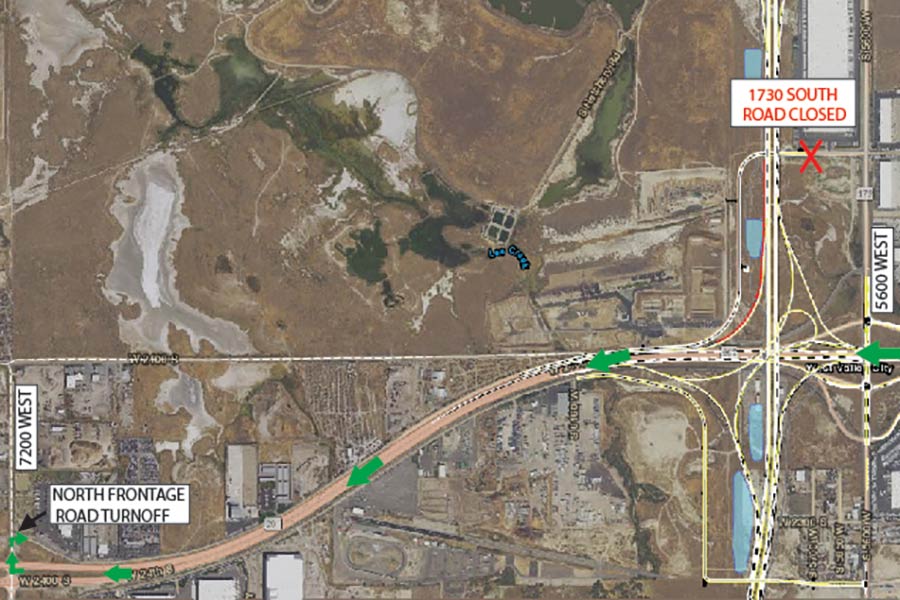 Map of recommended detour (click to enlarge).
Frontage road closure:
The Canyon River pipeline project has closed the 1730 South frontage road at 5600 West. Access to the Lee Kay Public Shooting Range will be via the north frontage road off 7200 West.
Please do not drive through or around any of the construction barricades. The barricades are there for safety—yours and that of the construction workers.
The closure is expected to be in effect until mid-June.
Dog training area closure
The Wasatch Hunt Retriever Club is holding American Kennel Club trials in the dog training area Friday, May 27 through Monday, May 30. The entire area will be closed to public training during this time, and will reopen Tuesday, May 31.
Lee Kay Public Shooting Range reservations
Fill out the form below if you're interested in reserving one of the Lee Kay Public Shooting Range's classrooms, ranges, pavilions, parks or training areas.
Once you submit your request, Lee Kay staff will reach out to you for additional information about what you will do to meet the recommended preventative measures against COVID-19.