Lee Kay Public Shooting Range
Conveniently located in the Salt Lake Valley
Notice
Because of damage from the recent earthquake — and ongoing concerns about the coronavirus — the Lee Kay Public Shooting Range is making the following changes:
Update March 26: Shotgun ranges will close Thursdays at 5 p.m. (previously they were open until 9 p.m.).
The west entrance to the shotgun center is closed, as is an area inside the center.
The Hunter Education Range and the Specialty Range are closed until further notice.
Customers will be spaced to every other bench on the 25/75-yard range.
Two lanes on each side of the Hit Your Target booth are permanently closed because of a baffle failure.
We will be limiting group sizes to stay within the social distancing guidelines issued by federal and state officials.
As most of our volunteers are within the at-risk age group for the virus, we may sometimes need to close the range, depending on available staffing.
If you are currently sick or have been around someone who is sick, please stay home!
We will update our Facebook page any time there are closures or changes that may affect you.
Closures that affect the dog-training area
Because of the recent earthquake and continued aftershocks, a portion of the conservation/dog-training area has been closed. The Lee Kay Warmwater Fish Hatchery also sustained some damage during the recent earthquake and, until repairs are completed, the portion of the road by the hatchery is closed.
Please access and leave the dog-training area via the first gate off of the frontage road (by the main entrance to Lee Kay). Below is a map outlining the closed area. As you use the area, please be careful using the roads over any ponds or head gates. If you see any damage or have concerns, please contact Blanche at 385-228-6907.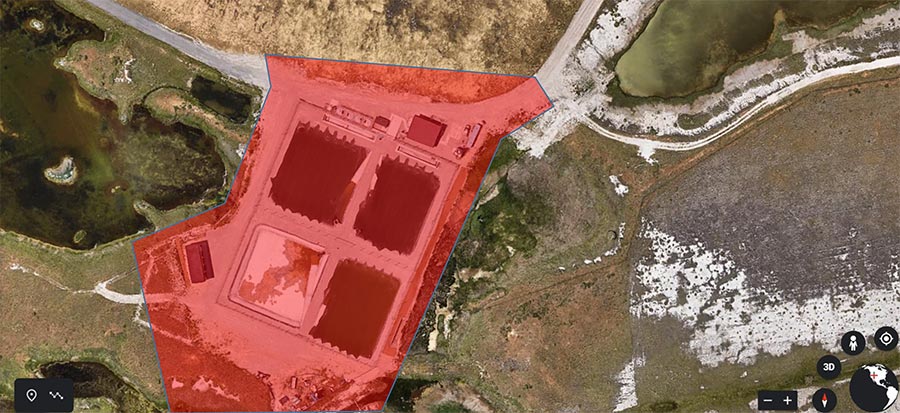 The Lee Kay Public Shooting Range is a full-service public range owned and operated by the Utah Division of Wildlife Resources. The shooting center has seven outdoor ranges that are open year round. Lee Kay also features dog training grounds, shooting clinics and Hunter Education classes.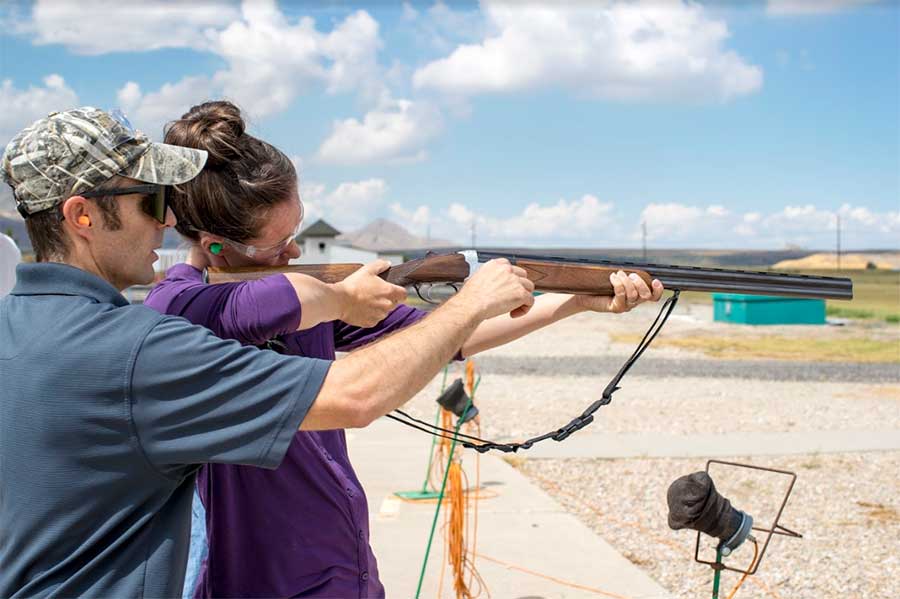 A collection of photos from the Lee Kay Public Shooting Center
6000 West 2100 South
Salt Lake City, Utah 84128
Phone: 801-972-1326
Hours
Please be sure to check in one hour before the range closes.
Monday & Tuesday: Closed
Wednesday–Friday: 10 a.m.–5 p.m.
Saturday: 9 a.m.–4 p.m.
Sunday: 9 a.m.–1 p.m.
Ranges and activities
Archery, handgun, muzzleloader, rifle, shotgun, Hunter Education
Fees
Firearms and archery tackle
Adult day pass (16 years and older): $5.00
Youth day pass (15 years and under): $2.00
Shotgun
Trap round: $6.00 (25 birds per round)
Skeet round: $6.00 (25 birds per round)
Five-stand round: $7.00 (25 birds per round)
Organizations operating at this range
Salt Lake Small Arms
Mountain Men of the Wasatch
Valley Clays
Great Salt Lake Skeet Club
The Well Armed Woman