Salt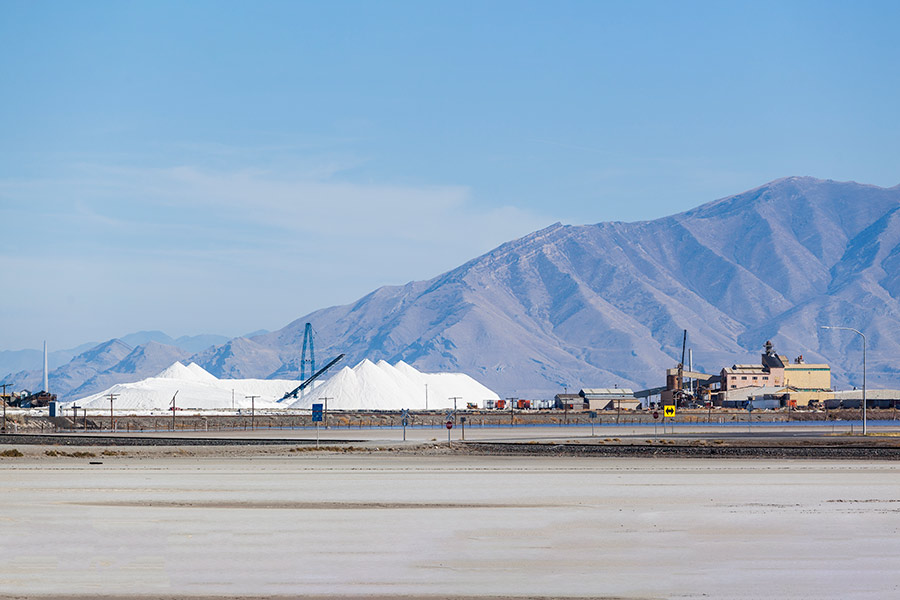 One of many salt production facilities along the Great Salt Lake.
We know very little about the use of salt from the Great Salt Lake until the 1800s. Once permanent settlers arrived in the area, various companies began to mine salt, although eventually The Church of Jesus Christ of Latter-day Saints bought out these companies and monopolized the salt industry from 1898 to 1918.
In 1918, Morton Salt Company moved into the area and was so successful that they later purchased the salt business run by the Church. Morton's efforts to produce salt efficiently included many different techniques, but the most effective was to simply set up solar evaporation ponds.
Salt production starts each year in March, and the harvesting process is generally finished by November.
Aside from food seasonings, uses of this mineral include:
salt cake (anhydrous sodium sulfate Na2SO4, used to manufacture glass and other chemicals)
detergent fillers
making paper and ceramics
chemical processing
vinyl
plastics
synthetic fibers
bleach
oil drilling
salting winter roads
Learn more about salt production and processing.