Deep-fried walleye
A delicious recipe in honor of walleye season (March to early April)
By Drew Cushing
DWR Aquatic Section Chief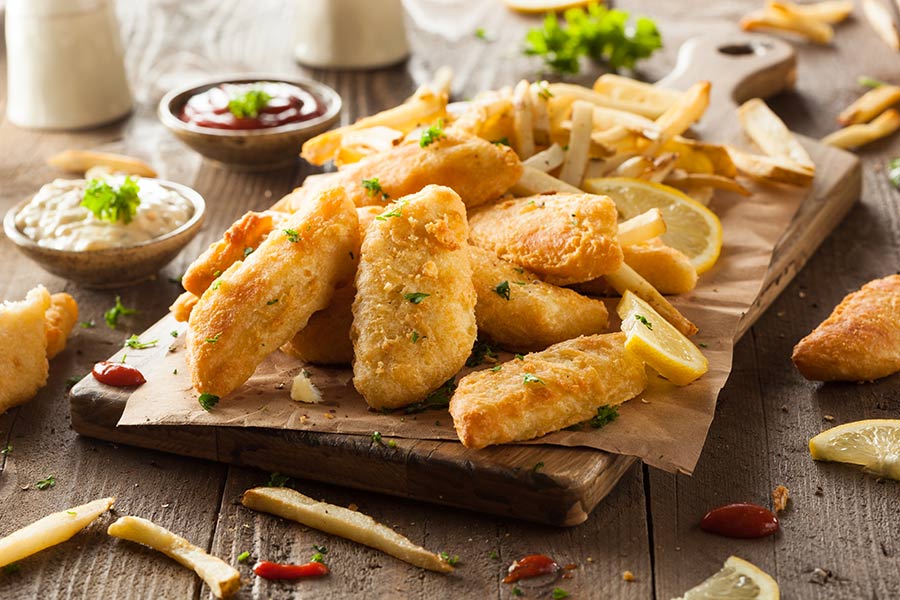 This recipe is adapted from a previous blog post, "Walleye on the dinner plate," by Crystal Ross. See this post to learn more about how and why the DWR spawns walleye.
Walleye are predatory fish that are fun to catch. They taste delicious, too — their fillets are thick and the meat is white and tender.
Try this recipe as a "fish-and-chips" meal with coleslaw, or with a vegetable and a baked potato.
Ingredients
About 12 oz. of beer
2 eggs
2 cups of pancake batter
1 teaspoon of pepper
1 teaspoon salt
2 tablespoons chili powder
Peanut oil
Directions
Mix the dry ingredients together. Add the eggs. Add enough of the beer to achieve the same consistency you would need for cooking pancakes (the batter must stick to the fish). Let the batter sit for 10 minutes. Heat peanut oil (it won't burn at high heat) to medium-high on your stove at a depth to completely float the battered fillets. Roll the fish fillets in the batter and fry until the batter is a golden brown (1–2 minutes at most).