Add a project
Submit a proposal for fiscal year 2025 by Jan. 5, 2024
If you would like to suggest a new project for the Endangered Species Mitigation Fund, visit the Utah Watershed Restoration Initiative database website and register or log in. Please note the following:
If you have not entered projects into the WRI system previously, you will need to create a WRI user account in order to submit a project for consideration.
Your project does not need to address watershed initiatives to be considered; there have been no changes to the funding intent and ESMF grant award criteria.
Some WRI project fields may not be applicable to your ESMF project; if this is the case, simply enter "N/A" into those fields. (The fields require an entry to complete the submission.)
Application deadlines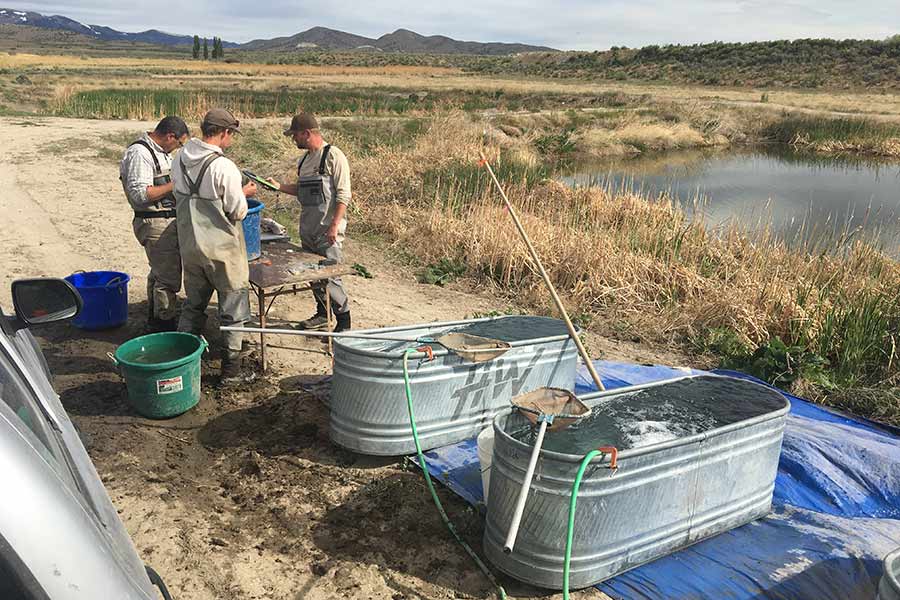 The application window for the 2025 fiscal year closes Jan. 5, 2024. The ESMF Advisory Committee will evaluate all submitted project proposals in April-May, and the ESMF administrator will develop work plans for projects the committee recommends funding. Those plans will be presented to the DWR director's office for approval.
Clicking "Add a project" will take you to the Utah Watershed Restoration Initiative database website, where you may register as a new user or log in.