Your ideas on Utah deer herds
What do you think should be done to increase deer numbers?
Bill Bates is the wildlife section chief in the Salt Lake office. While working for the DWR, he's had the chance to restore river otter populations, research endangered fish, crawl into bear dens, and transplant big game animals.
HAVE YOU EVER WONDERED why there are fewer deer than years ago? Do you have good ideas on how to reverse this trend in order to increase the herds? Southeastern regional personnel are very concerned with recovering deer herds and want your help. To facilitate this, the division will hold an open house on Wednesday, February 16, from 7 to 9 p.m.. The open house will be held at the Jennifer Leavitt Student Center, located on the CEU/USU campus at 425 N. 300 E. As you are aware, deer management has attracted lots of media attention in recent months, prompting the Utah Wildlife Board to enact sweeping changes to the traditional deer hunt.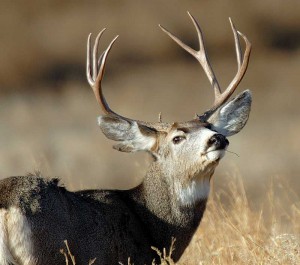 There are many factors that contribute to the size and health of our deer herds. We want to discuss these with you. The open house has no formal agenda, presentations or speakers. Several stations will be set up around the room, with a flip chart at each table. You will have the opportunity to discuss your ideas with a division employee. Your comments will be recorded. Written comments or e-mails on the issue will be solicited. We will also answer questions about the big game application process, or on other topics you may be interested in.
This is an opportunity to talk with Division of Wildlife Resources wildlife biologists and managers. Please join us to share your ideas and concerns. We hope you will take a few minutes to visit with us at that time. If you have questions, please feel free to call our office at 435-613-3700.