Crappie tacos
Fun to catch, great to eat
By Drew Cushing
DWR Aquatic Section Chief
This recipe is taken from a previous blog post, "Fishing for a feast." See this post to learn more about how to catch crappie and other tasty panfish.
In the spring, crappie school in large numbers. If you're fishing and find one crappie, you'll find many more nearby. May and June are the best months to catch them.
These fish have a very mild flavor, even when compared to other panfish. Crappie can grow as large as 15 inches, but are usually 9 to 12 inches long. The catch limit for crappie at most waterbodies in Utah is 50.
When grilled or fried, crappie make great fish tacos. Here's a taco recipe to try:
Ingredients
Grilled or fried crappie (as much or as little as you want)
Tortilla/taco shells
1 can Spanish/Mexican rice
1 jalapeño
1 bunch of cilantro
2 bags shredded cabbage
½ purple onion
1 teaspoon cumin (seeds or powder)
Directions
Step 1
Seed and dice the jalapeño.
Step 2
Remove the leaves from the cilantro, then wash them. Then chop.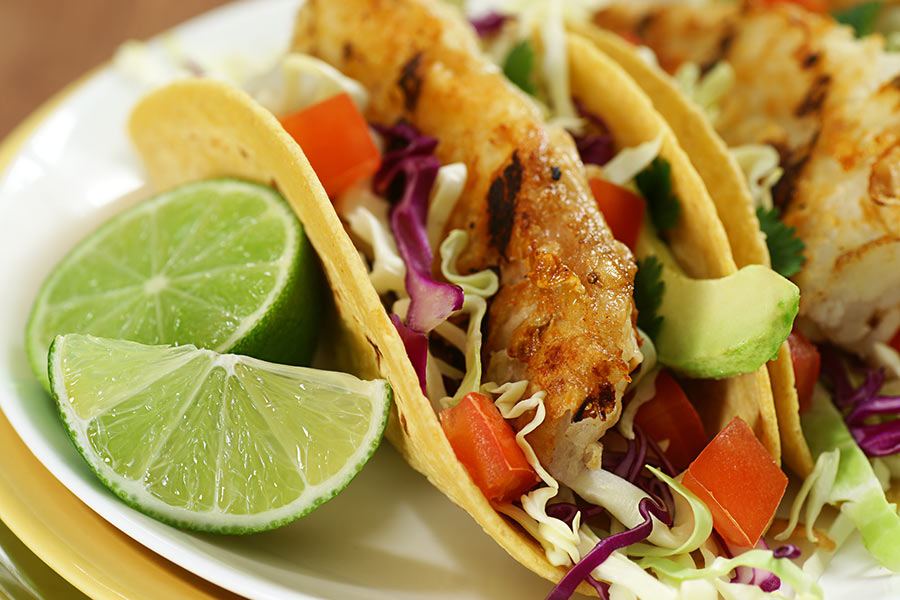 Consider serving with lemon or lime for added flavor!
Step 3
Finely dice the onion.
Step 4
Mix the diced jalapeño, cilantro leaves and diced onion together. Sprinkle the cumin.
Step 5
Place the mixed ingredients in tortilla or taco shells, and add some shredded cabbage. Finally, add your previously grilled or fried crappie.
Enjoy!