Tips to keep deer out of your garden this summer
Salt Lake City — Despite the abundant snowfall this past winter, which has helped increase vegetation in some areas of Utah, wildlife may still migrate into neighborhoods this summer in search of food and water. Whether you want to keep the deer from eating all your garden vegetables and flowers or you're interested in ways to help wildlife this summer, here are a few things you should know.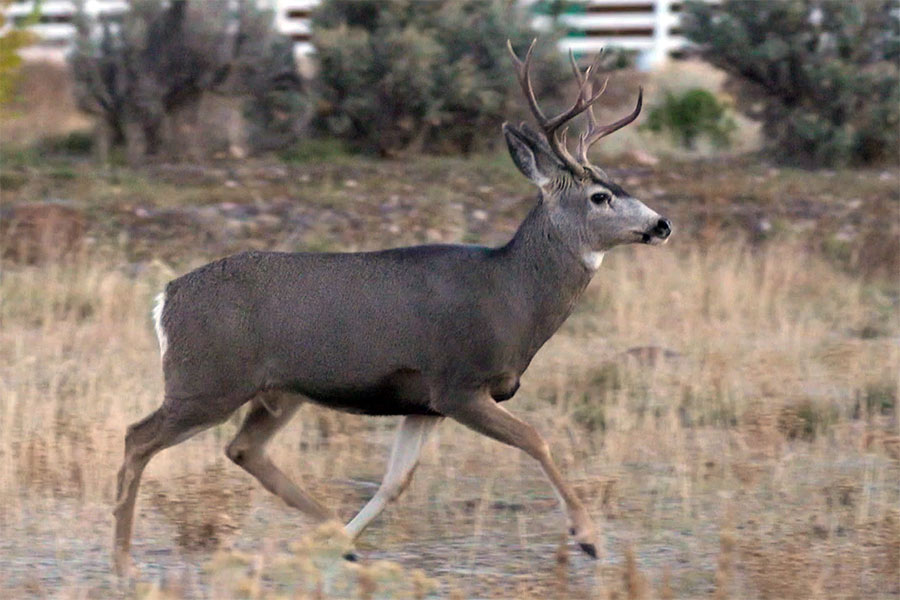 If you want to try to save your plants — and also minimize any property damage from wildlife visiting your yard or garden — here are a few tips:
Building an 8-foot fence around your garden or yard is the most effective method, and is often the only reliable way to keep deer out of your garden.
Another fairly effective technique is to install a motion-activated sprinkler.
You can also try planting unpalatable vegetation around the perimeter of your garden to deter deer from eating additional plants.
Visit the DWR website for deer-friendly landscaping ideas if you live in an area frequented by big game animals.
Help wildlife by not feeding them
While some people may want to prevent deer and other wildlife from eating their lawns or gardens, others may be looking for ways they can help hungry and thirsty animals this summer. While it may be tempting to provide feed or water for these animals, it can lead to unsafe situations for the animals and people.
It is not illegal to feed wildlife — except for in certain cities that have enacted no-feeding ordinances — but there are several reasons that it is highly discouraged, including:
Public safety concerns
The spread of chronic wasting disease among deer, elk and moose
Potential harm to wildlife from introducing foods not in their diets
"The best way you can help wildlife is by letting animals stay wild," Utah Division of Wildlife Resources Big Game Coordinator Dax Mangus said. "Don't approach them, and don't try to feed them. While we did implement emergency feeding of deer in parts of northern Utah this winter, it was due to special circumstances that follow Division policies, involve trained professionals and use specialized feed. Often people's good intentions wind up doing more harm than good for the wildlife. It can also be really dangerous when deer, moose or bears become habituated and lose their fear of people."
When to report wildlife sightings
If you notice deer or elk that look sickly, are injured or are acting aggressively, you should report it to the nearest DWR office.
You should report a moose that has wandered into lower-elevation areas and is within city limits or heavily-populated areas, so the DWR can relocate the animal.
If you encounter a cougar that has killed something in a neighborhood or yard — or it is exhibiting aggressive or threatening behavior — you should report it.
If you see a bear in a residential area within the foothills or canyons, you should only contact the DWR if the animal is being aggressive or if it is getting into trash, fruit trees or causing damage. You should definitely report a bear that has wandered into lower-elevation areas and is within city limits or in a heavily-populated area.
Visit the DWR website to learn about other common wildlife scenarios where you should contact the DWR.