Utah prairie dogs
The Utah prairie dog is one of three prairie dog species found in Utah and is the only mammal species found exclusively in the state. Utah prairie dogs live in southwestern Utah and cannot be found anywhere else in the world.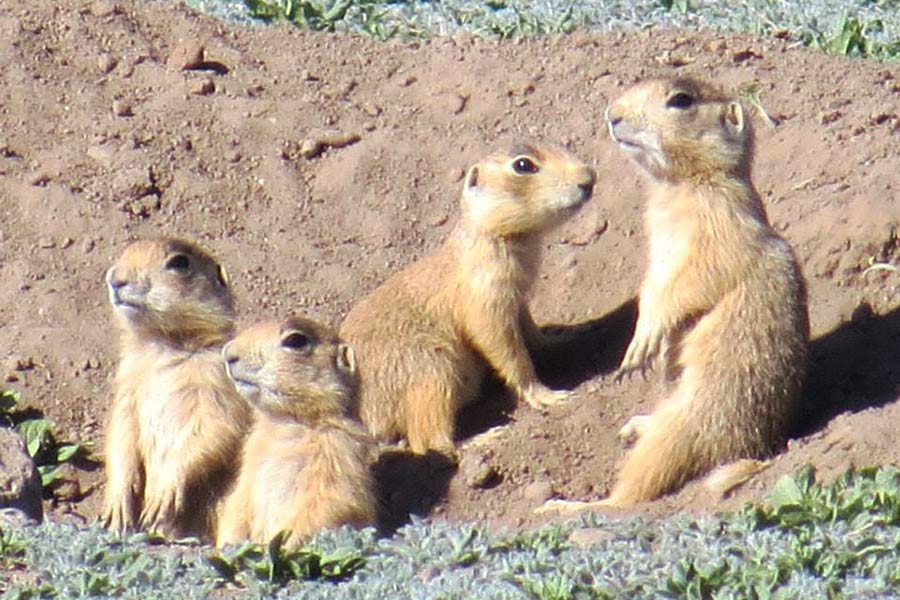 Utah prairie dog populations severely declined in the 1920s due to the following factors:
Lethal control
Disease
Loss of habitat to agriculture and land development
Utah prairie dogs are highly vulnerable to plague, which was introduced to North America. By 1972, it was estimated that only 3,300 Utah prairie dogs remained, and the species was listed as federally endangered in 1973.
Utah prairie dog populations have since rebounded, aided by decades of cooperative conservation efforts and management by state and federal agencies, local governments, nonprofit organizations and private landowners. Continued conservation and management of the Utah prairie dog is essential for maintaining these gains and ensuring that the status of the species remains secure into the future.
Today, the Utah prairie dog is protected under the Endangered Species Act as a federally threatened species, even when present on private property. Management authority resides with the U.S. Fish and Wildlife Service, while the Utah Division of Wildlife Resources performs annual spring counts, trapping and translocation.
For information regarding Gunnison's prairie dogs and white-tailed prairie dogs — the other two prairie dog species in Utah — please see our Frequently Asked Questions.
The General Conservation Plan: Development
In 2018, The Range-wide General Conservation Plan for the Utah prairie dog in Residential and Commercial Development Areas (GCP) went into effect. This plan allows landowners or developers to get authorization to build on private property that has Utah prairie dogs or their habitat. The clearance area is the area where Utah prairie dog development surveys are required to determine if there are prairie dogs present or not on the property. The GCP requires that Utah prairie dog development surveys be performed before any ground-disturbing activities take place. The GCP also has provisions that help conserve Utah prairie dogs while managing or preventing conflicts with humans.
Utah prairie dog development survey request form
Development projects that require federal permitting or receive federal funding — or that are not occurring on private or state land — fall under Section 7 of the Endangered Species Act and require a consultation with the USFWS.
The Special 4(d) Rule: Agriculture and Human Health & Safety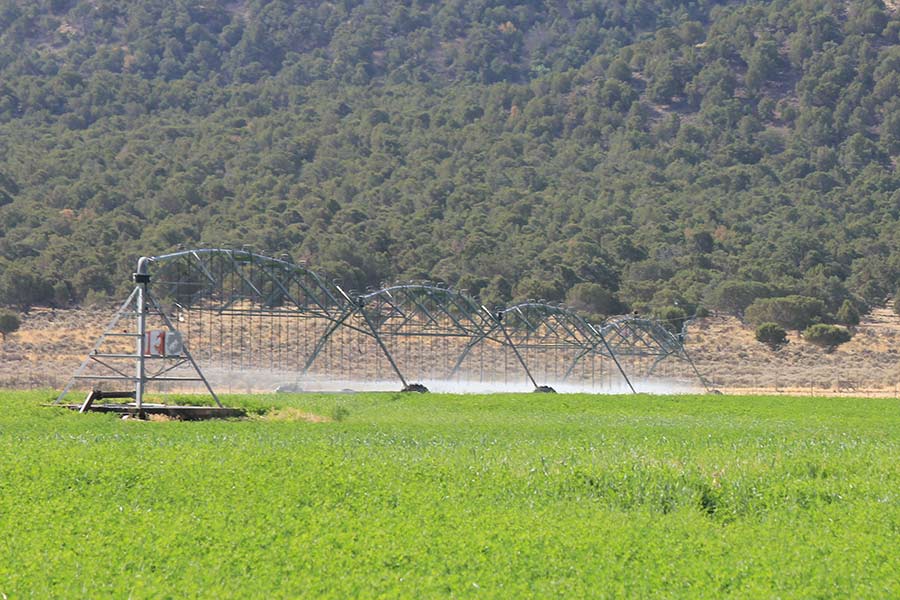 Utah prairie dogs prefer flat ground with good moisture and minimal shrubs, which is also the type of land preferred for agriculture. Farmers often struggle with Utah prairie dogs that damage their land by digging burrows or eating crops.
In 2012, the Revised Special 4(d) Rule went into effect, which allows for people who grow crops or livestock to be able to have a regulated amount of control, either live trapping or lethal removal, for their property. Lethal take for agriculture is allowed between June 15 and Dec. 31 and is only allowed through permit authorization from the Utah Division of Wildlife Resources.
Anyone who is interested in having Utah prairie dogs live trapped and removed from their agricultural property is encouraged to contact Barbara Sugarman at the Utah Division of Wildlife Resources.
Agricultural Control Permit Application
Human health and safety concerns, along with human burial sites, are also covered under the 2012 Revised Special 4(d) Rule. If Utah prairie dogs have invaded a burial site, or if people have concerns about human health and safety, please contact Barbara Sugarman at the Utah Division of Wildlife Resources.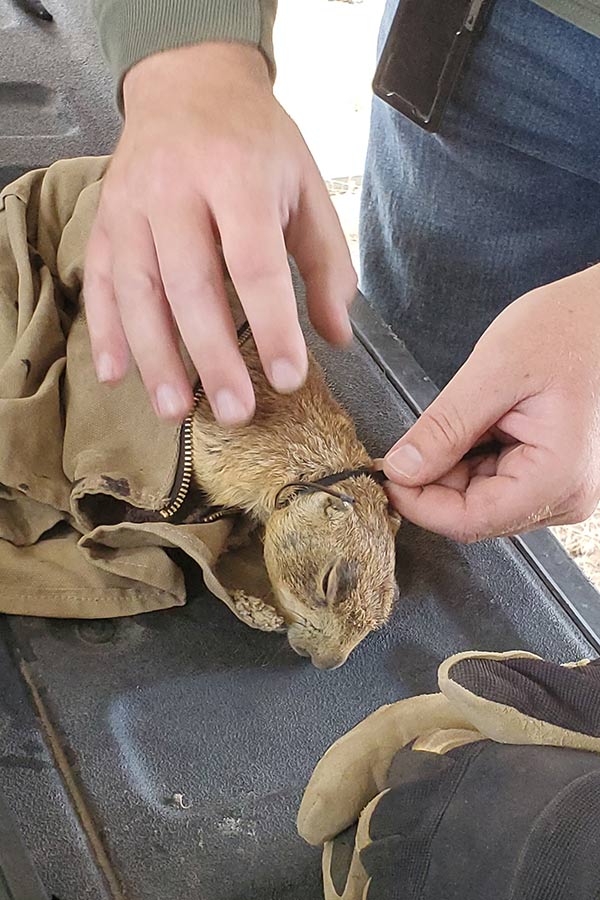 Trapping by the Utah Division of Wildlife Resources may take place year round for human health and safety concerns.
Human health & safety trapping
What does the Utah Division of Wildlife Resources do for Utah prairie dogs?
Conducts Utah prairie dog spring counts every year
Applies an insecticidal dust to Utah prairie dog colonies on conservation easements and protected properties, which helps prevent plague disease outbreaks
Traps Utah prairie dogs off of private property where there is a conflict
Collects biological data and moves the Utah prairie dogs to protected land
Performs Utah prairie dog development surveys for all ground-disturbing projects that occur in the clearance area
Aids research to reduce the number of Utah prairie dogs that die from plague and to increase survival when prairie dogs are moved from private to protected property
Featured articles
Contact information
For additional information and inquiries regarding development surveys, please contact:
Patrick Anderson
Utah Prairie Dog Management Biologist
1470 N. Airport Road
Cedar City, UT 84721
435-691-5700


This email address is being protected from spambots. You need JavaScript enabled to view it.
For information regarding agricultural control, safety concerns and data-sharing requests, please contact:
Barbara Sugarman
Utah Prairie Dog Recovery Biologist
1470 N. Airport Road
Cedar City, UT 84721
435-691-2401


This email address is being protected from spambots. You need JavaScript enabled to view it.
"Utah Prairie Dog Ecology and Conservation"
For more about the history of Utah prairie dogs and their management, check out the following video made in collaboration with the Utah State University Extension and Southern Utah University.