Pan-fried elk liver & onions
A recipe from Executive Chef Chris Taggart, Uintah Basin Technical College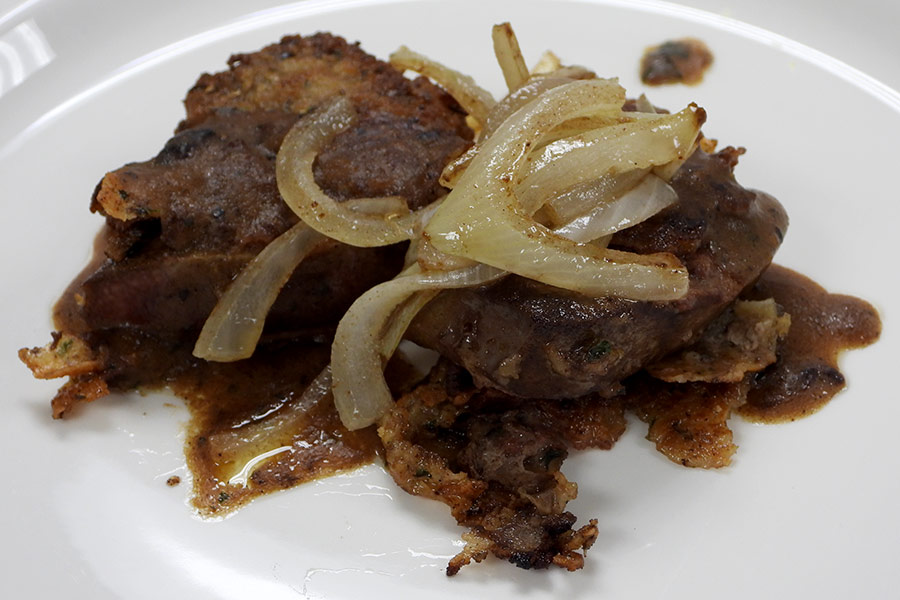 In fall 2022, the DWR Northeastern Region office partnered with the Uintah Basin Technical College culinary program to host a wild game cooking seminar featuring recipes using elk. Thanks to EBTech Executive Chef Chris Taggart for sharing his pan-fried elk liver recipe, and check back here soon for additional tips on how to make a delicious pan gravy to accompany this dish.
Pan-fried elk liver & onions
Quantity: Depending on the size of the elk liver, makes approximately 8–10 servings (halve as needed)
Ingredients
1 elk liver
1 quart buttermilk
1 cup pickle juice
Seasoning mixture (below)
3 medium yellow onions, thinly sliced
Vegetable oil (or other mild cooking oil)
3 tablespoons butter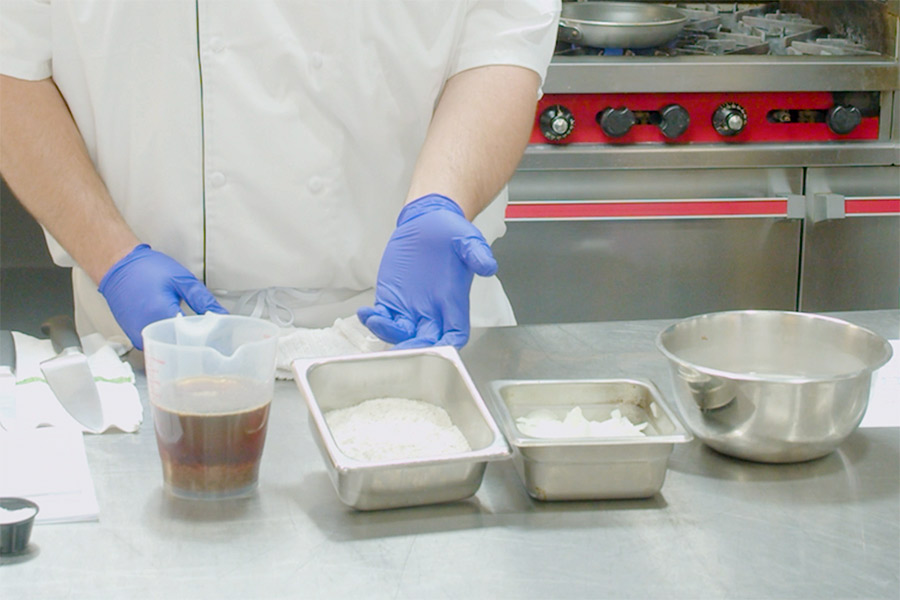 Seasoning mixture
4 cups all-purpose flour
1 tablespoons salt
2 tablespoons black pepper
1 tablespoon ground sage
1 tablespoon ground mustard powder
1 tablespoon onion powder
1 tablespoon garlic powder
1 teaspoon cayenne pepper
Directions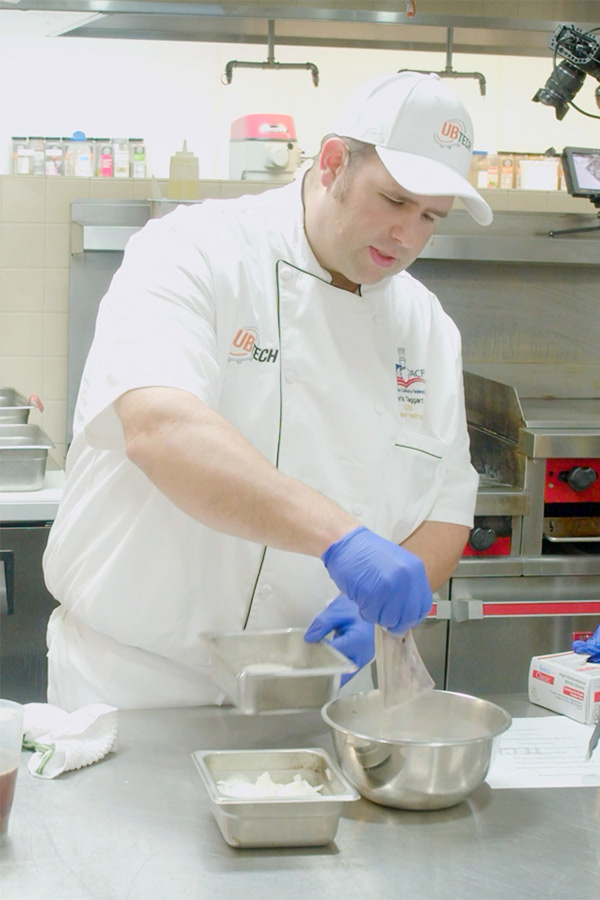 Step 1
Rinse the liver very well in cool, clean water. Slice the liver into ½-inch thick slices.
Step 2
Combine the buttermilk and pickle juice in a large bowl. Add the liver slices and stir to make sure all surfaces of the liver are coated in the buttermilk mixture. Refrigerate overnight, or at least 8 hours.
Step 3
Mix together the flour and seasonings in a large shallow bowl. Taking one piece at a time, drain off the buttermilk from the liver slices, then lightly coat both sides of the liver in the seasoning mixture.
Step 4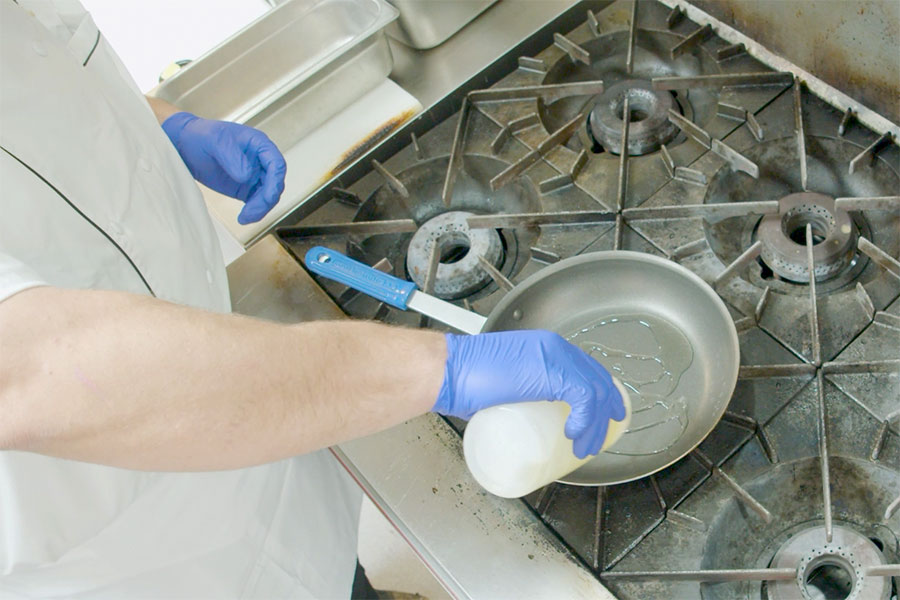 To a cast iron skillet or heavy pan, add enough oil to coat the bottom of the pan evenly. Bring the pan to medium-high heat.
Step 5
Place the floured and seasoned liver slices in the pan and fry to a golden brown on both sides. Cook a few slices at a time and do not crowd the pan, adding more oil as needed. As the slices cook, remove them to a loosely covered plate or warming oven. Note: Liver is best served if it is cooked to medium. Overcooking the liver will make it chalky and dry.
Step 6
To the same pan or skillet, add the onions and butter. Sauté onions until they are golden and just becoming limp, about 3–4 minutes. To serve, top the liver slices with the sautéed onions.
Enjoy!