Grilled big game sliders
With homemade charred pepper sauce
By Darby Doyle
Technical Writer
DWR Conservation Outreach Section
Whether you're pulling the last of the ground mix out of the deep freeze from a past season or have some fresh trim on hand from this year's hunt, sliders are a quick and easy meal that comes together in a snap. I make these delicious little burgers with whatever we've got: elk, mule deer, pronghorn, or for the ones photographed here, some bison gifted by a friend.
Sliders cook very quickly, so they're perfect for game meats that are already very lean. While I'll usually add up to 30% or so of pork fat to sausage mixes, I tend to keep our unseasoned grind on the leaner side by adding only 10% pork fat (if any at all) for elk, venison, etc. Perfect for sliders!
Sliders can be either grilled or seared in a cast-iron skillet on the stovetop. Serve with your favorite fixings, especially if you've got some homemade charred pepper sauce (recipe below) to spice things up.
Grilled big game sliders
Servings: 6 tiny burgers, multiply as needed
Avoid overcooking sliders by only flipping once, never pressing them with the spatula and keeping a sharp eye on them so they don't dry out.
Ingredients
1 pound ground bison, elk or mule deer
Vegetable oil
Salt and pepper
6 slider buns or Hawaiian rolls
3–4 ounces shredded cheese (pepper jack is great on these!)
Directions
Heat up the grill to medium-high flame.
Step 1
While handling the meat gently — so it doesn't get dense and compacted — separate into six equal portions and shape into small patties about 2½ inches in diameter and no more than ¾ inch thick. Brush oil very lightly on both sides to prevent sticking to the grill and season generously on both sides with salt and pepper.
Step 2
Brush grill grates with more oil. Grill the burgers over medium-high flame on one side for about four minutes, or until dark grill marks appear and the meat is sizzling.
Step 3
Flip the burgers gently, then top the grilled sides with cheese. Close the grill lid and wait patiently for another 3–5 minutes, or until the cheese is melty and the burgers are cooked through.
Step 4
Remove burgers from heat and let rest for five minutes before serving.
Step 5
Meanwhile, grill and toast the interior of the slider buns over indirect heat.
Serve your mini burgers loaded with all the fixings!
Charred pepper sauce
Servings: Makes about 1 pint
Note: Total time 3–4 hours (30–40 minutes active time)
This smoky, spicy and versatile condiment can be created with whatever combination of red peppers and ripe tomatoes you've got on hand, although dense tomatoes like Roma or San Marzano generally work best. Sauce will keep in the refrigerator for a couple of weeks.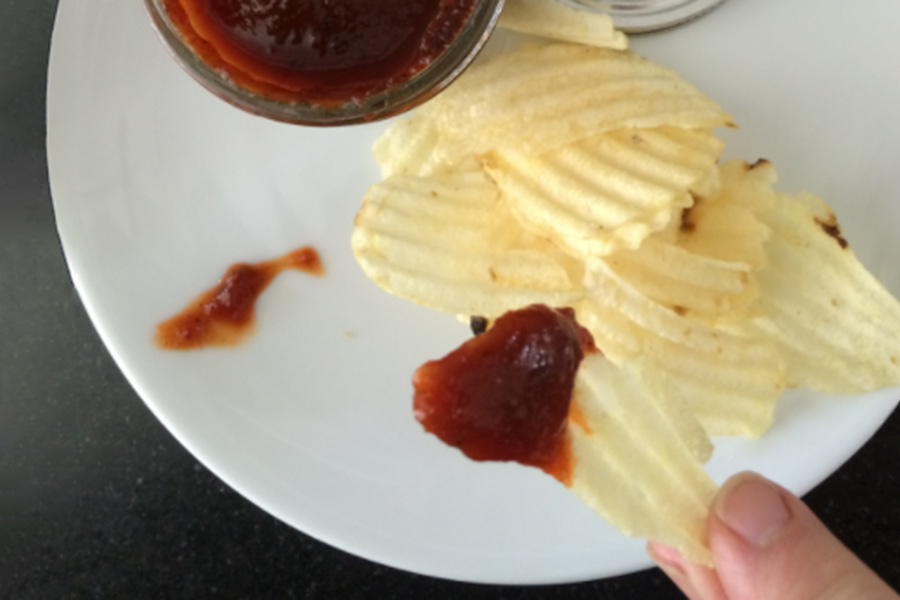 Ingredients
Directions
Heat up the grill to medium-high flame.
Step 1
To char the tomatoes and both kinds of peppers, set them directly on the grates of the grill over medium-high flame. Turn gently with tongs as the skins blacken and split, and grill until all sides are evenly charred. As they are done, remove from the grill to a large non-reactive bowl.
Step 2
Cover the bowl with plastic wrap and let the veggies sit at room temperature for about an hour, or until cool enough to handle (this loosens the skins).
Step 3
If you're sensitive to peppers, wear gloves for this next part: Peel off the tomato and pepper skins and discard; don't worry if you don't get all of the charred bits off. Remove the tough cores and seeds of the peppers and tomatoes.
Step 4
In a medium stock pot or Dutch oven, sauté the onion in a little bit of olive oil until soft and translucent.
Step 5
Add all of the prepared tomatoes and peppers and any accumulated juices, along with the remaining ingredients (including the anchovy paste, if you'd like a little extra depth of flavor). Bring to a boil, then reduce to a simmer, uncovered, for about 30 minutes.
Step 6
Remove from the heat and purée with a stick blender; if you use a blender or food processor instead, do so in small batches so you don't explode hot sauce all over yourself and your kitchen.
Step 7
Return the sauce to the stovetop and simmer uncovered over very low heat until thick (2 hours or more); stir occasionally to prevent sticking. Add more salt, black pepper and smoked paprika to taste.
Step 8
Remove from heat and let cool to room temperature. Store in a lidded glass jar in the refrigerator for up to three weeks.