Keep your hot fishing streak alive
Try these 9 tips for better fishing trips
By Drew Cushing
DWR aquatic section chief
So, I'm an avid angler, but I'm also an old baseball player, and all baseball players are a little superstitious.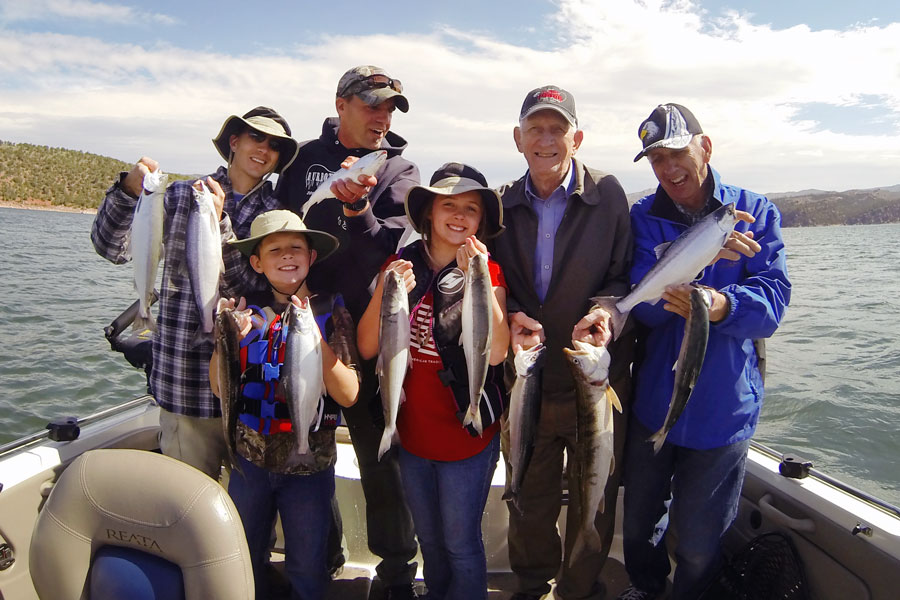 I have had success over the years and always kept track of what worked and what didn't.
When I used to go on a hot hitting streak, I wouldn't change anything — no matter how ridiculous it looked. I would use the same bat, wear the same socks, follow the same warm-up routine and so on. Looking a bit silly at times was never more important than maintaining a hot streak!
Fishing is much the same. I have had success over the years and always kept track of what worked and what didn't. I've changed my fishing behavior to match those most successful times and have even convinced the folks who fish with me.
In short, I will throw chicken bones or even read tea leaves, if it buys me an additional fish per hour!
Fishing tips to live by
Never bring a banana on a fishing trip — ever. I'm not kidding. It will ensure a bad day of fishing!
Never fish rivers and streams during the heat of the "dog days" of summer. Concentrate your fishing efforts at first light and last light for the best success.
Walleye fishing with a little breeze (often called "walleye chop") is always a good bet. Maybe the fish can't see your boat shadow as well? Or perhaps the bait movement looks more realistic? Either way, go after walleye when the wind picks up.
Always fish ahead of a low-pressure weather system. Fishing behind a low-pressure system is almost never as productive.
Always fish when the spawning temperature of the fish species you're after and the new moon match up. This will prompt the fish to feed heavily just before they spawn. From what I've seen, this works for just about any species!
Never fish the days right after a full moon but always fish the two days leading up to a full moon. I have no idea why, but my catch rate during the days after a full moon is awful. I usually stay home and take care of yardwork or something else just as fun.
Always fish the days before and after a new moon — no matter the month. Fish tend to be less finicky during the days around a new moon.
Always (and I do mean always) fish the days bracketed by a new moon and the days preceding a full moon during the months of October and November. In my opinion, these days — during these two months — are the second-most-productive times to fish during the year. The most productive time to fish is #5 above.
Finally, the most important tip: never ever leave biting fish to go find other fish. Ride out the hot streak!