Fish are hungry, active and concentrated
Early spring means the ice is melting and the fishing is great.
By Randy Oplinger
DWR sport fisheries coordinator
Ice off is one of the best times to get out and catch not only a bunch of fish, but some large fish. I personally enjoy ice off because it's my first chance to test out all the new equipment that I received over the holidays.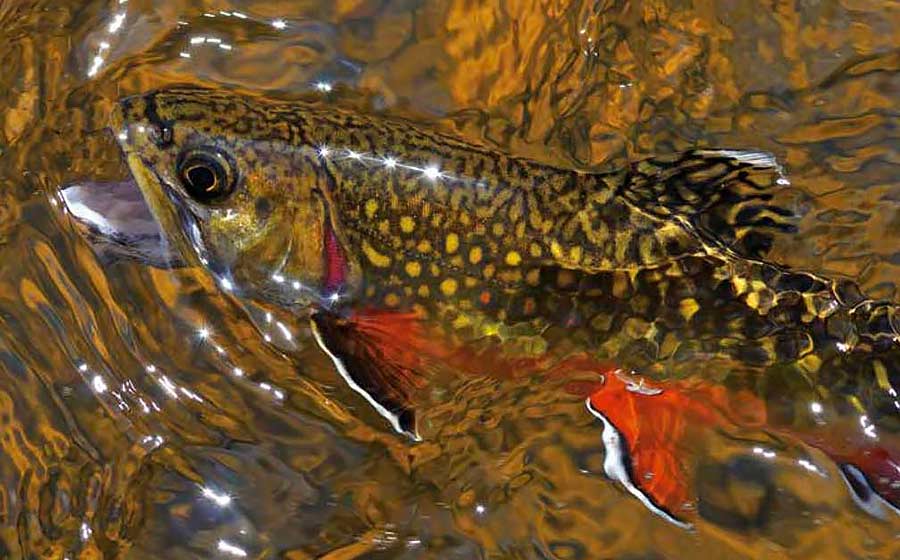 Boulder Mountain lakes provide good opportunities to anglers during ice off.
It's also my first chance to get out, enjoy the spring weather and dust off my favorite rods and lures. There is surely a waterbody near you that can provide a great ice off fishing opportunity for you and your family.
Why is ice off so great?
There are a few reasons! During ice off, fish tend to congregate in the emerging band of open water that separates the shore from the main ice sheet. The water in this open area is warmer than the water below the ice and this warm water both attracts fish and insects and plankton that fish feed on. Fish in this open-water area tend to be concentrated, increasing your odds of catching them. Also, many fish lose weight during the winter months and when ice off occurs, they're hungry and eager to put the lost weight back on. What this means for anglers is that during ice off, fish are hungry, active, concentrated and willing to take almost any bait, lure or fly you throw at them.
Ice off fishing is usually great from the shore and from float tubes.
Fishing from shore
Shore anglers do well using a variety of baits, including nightcrawlers and PowerBait or lures. At ice off, fish are spending a lot of time in warmer surface water, so I'd recommend suspending your bait a couple feet below the surface using a bobber.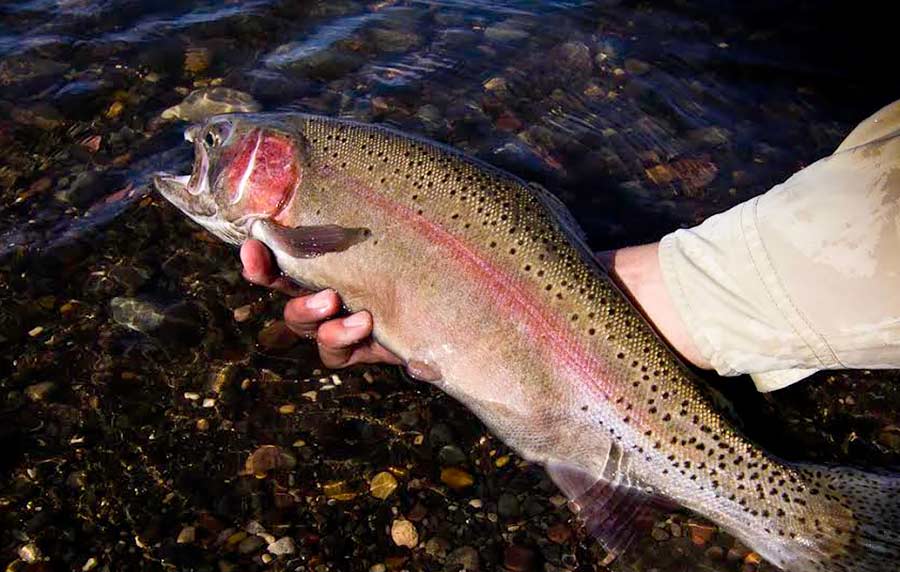 Many fish lose weight during the winter months and when ice off occurs, they're hungry and eager to put the lost weight back on.
Some of my favorite ice off lures include spinners or spoons for trout. I have done well catching bluegill, crappie and bass using jigs. Dark colors work particularly well at ice off for most species. Regardless of the lure you use, the fish can still move a little slow after ice off. So, I'd recommend retrieving your lure slower than you would in the summer. Fish often hang out near the ice and I have found that if you cast from shore onto the ice, and then retrieve your lure, you'll often get a fish right after the lure drops off the ice into the water.
I anticipate that many waters across the state will provide good shore fishing opportunities during ice off this year. You'll find good shore access and healthy fish populations at:
East Canyon Reservoir
Rockport Reservoir
Echo Reservoir
Huntington Reservoir (Mammoth Reservoir)
Blanding #4 Reservoir
Steinaker Reservoir
Red Creek Reservoir
Big Sand Wash Reservoir
Lakes in the Boulder Mountains
Ice off may be occurring or has already occurred at some of these waters. Conversely, some of these waters may still have ice. Be sure to check the latest fishing reports for these and any other waters you might visit.
Fishing from float tubes
I've also done quite well at ice off by fishing from my float tube. Float tubes allow anglers to continue to fish near the edge of the ice shelf as the ice recedes further from shore. Many float tube anglers catch fish at ice off using flies, but baits and lures also work well. Woolly buggers are one of my favorite flies at ice off. Float tube fishing should be good at all of the same waters listed as being good for shore fishing. In addition to those waters, check out:
Browns Draw Reservoir
Cleveland Reservoir
Strawberry Reservoir
Starvation Reservoir
Panguitch Lake
Navajo Reservoir