The Amazing Trace: the epic adventures of Utah's elusive boreal toads
How the Utah Wildlife Migration Initiative and DWR partners are working together to jump start this rare native amphibian's recovery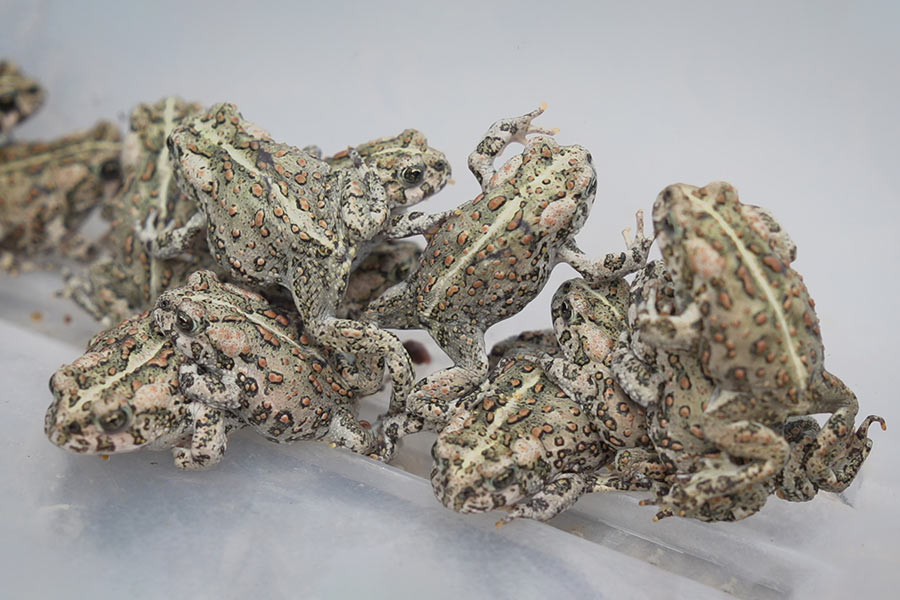 Adam Kavalunas
Conservation Outreach Manager
DWR Southern Region
Boreal toads are a high-elevation amphibian found across the western United States and Canada. Although they are widespread throughout this far-flung region, both the number and distribution of toads have declined in recent decades. In an effort to combat this decline, the Utah Division of Wildlife releases captive-raised boreal toads to help bolster local populations.
Avoiding toad-al destruction
Boreal toads were first documented on the Paunsaugunt Plateau in 1994, and the ones located there are considered a genetically unique population. Since then, our biologists have noted a decline in the numbers of toads observed annually, as well as reduced breeding success. This is likely due to an invasive chytrid fungus that has impacted amphibian populations worldwide. Chytrid fungus affects amphibians by degrading the skin layer, causing weight loss and potentially death.
In an effort to reverse steadily dwindling numbers, we collected portions of boreal toad egg strands to raise a small population in captivity beginning in 2008. But we couldn't do it alone. Our partners in this effort include Utah's Hogle Zoo, Loveland Living Planet Aquarium, Denver Zoo, and Omaha's Henry Doorly Zoo and Aquarium. Each of these institutions maintains a portion of our captive assurance colony, and they are breeding boreal toads to release young hoppers back into the wild.
Tracking toads in the wild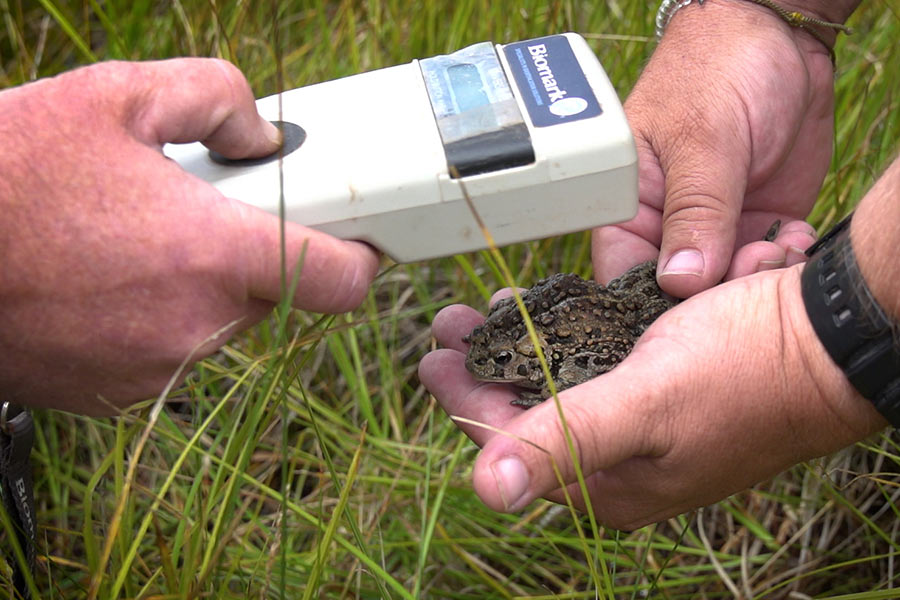 In an effort to better understand the life history of boreal toads, biologists have been tracking them for several years. Throughout the state, our biologists capture adult toads and implant passive integrated transponders — commonly called PIT tags — underneath the skin. The PIT tags are about the size of a long grain of rice, and they have small internal microchips that allow researchers to identify individual animals when they are recaptured.
By tracking the tagged toads, we can see how their movements provide key information regarding the habitat they prefer and migration routes.
A toad-ally awesome partnership
Another important partner to the recovery of boreal toads is Dixie National Forest. Partnering with Dixie National Forest has accelerated the restoration of key boreal toad habitats by reintroducing beavers, building fences around sensitive river and stream habitats, building beaver dam analogues (imitation beaver dams that reduce sediment in streams, store water and provide habitat for toads) and planting willows, a native tree that reduces erosion.
Check out this recent video about our release of baby boreal toads on the Paunsaugunt Plateau.
The Paiute word "Paunsaugunt" means "home of the beaver," and beavers are an essential contributor to good boreal toad habitat. In fact, we've only found breeding populations of boreal toads in beaver ponds.
Between our captive breeding program and ongoing habitat restoration, we hope to give boreal toads a boost. Our goal is to have toads breed naturally in beaver ponds once again. In 2022, over 1,900 baby toads were released on the Paunsaugunt Plateau, and this year is the first year that we've documented captive-bred toads surviving the winter and being found again the next season!
Learn more