Public health recommendations for bear hunters in southeastern Utah
Update: March 31, 2020
The information below has been superseded by more recent directives from Gov. Gary Herbert and several counties. We encourage all hunters and anglers in Utah to follow the county and state health recommendations as directed in our March 30 statement.
March 27, 2020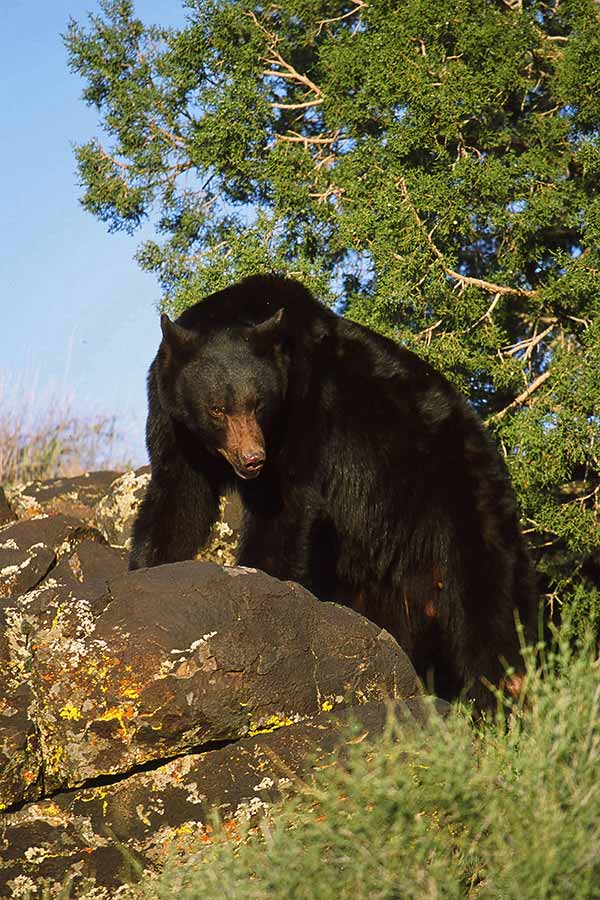 Attention bear hunters with permits in southeastern Utah,
The spring limited-entry bear hunt runs from March 28 to May 31. Due to the fact that we know exactly how many bear permits have been issued, where those people are coming from, hunting is a remote activity, and that hunting units cross into counties over which the Southeast Utah Health Department order has no jurisdiction, the Southeast Utah Health Department requests that those that proceed with their hunt do so with the understanding that:
The hunters should be prepared with all of their own necessities so they do not need to use services in cities or towns. They should obtain those necessities in shops near their hometown so their presence does not add additional stress to small communities.
They should not go hunting in groups larger than 10. The health department recommends smaller groups than 10, if possible.
They should remember to sanitize their camping equipment often, particularly those items that are shared.
This permission does not overrule a shelter-in-place order that may already be in place for them (currently Summit County residents).
They should plan to make their camp in remote areas far from cities and towns.
This permission may be revoked based on changing conditions.
"This is a sensitive issue on both sides," Southeast Utah Health Department Director Bradon C. Bradford said. "I have received a lot of feedback about camping, and as I review what adjustments I will make in the next seven days, I want to strike a balance between protecting our local communities and finding a place for safe outdoor recreation. As I recognize that most hunters in this group will be from Utah, they do not violate the governor's guidance to reduce our risk from out-of-state visitors. That being said, all hunters throughout the state share a serious responsibility to remain home if they are sick, not go with the large groups that they may be used to, and remain safe so they don't add a burden to local healthcare providers."
For more information about current health recommendations for this area, visit the Southeast Utah Health Department website.