Correction:
One of the impacted areas by this potential outbreak is the Bear River Bay, not the Bear River Migratory Bird Refuge as was originally stated. That has been corrected.
Thousands of birds dead after suspected avian botulism outbreak; what waterfowl hunters should know
Salt Lake City — After a recent suspected avian botulism outbreak killed thousands of birds in northern Utah, the Utah Division of Wildlife Resources is providing some safety reminders for waterfowl hunters this fall.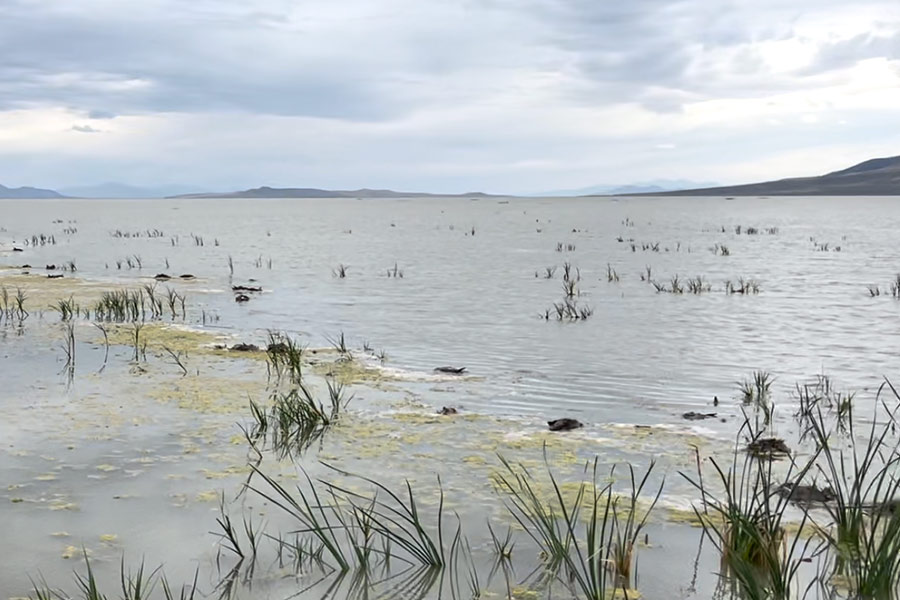 DWR biologists first discovered dead and sick birds in mid-September in the Willard Spur and Harold Crane waterfowl management areas. Many birds have been collected and submitted for disease testing. The birds tested negative for highly pathogenic avian influenza. (Cases of highly pathogenic avian influenza have decreased in Utah this year.) While final test results are still pending, biologists suspect the birds died of avian botulism.
Avian botulism is a paralytic, often fatal, disease of birds that results from the ingestion of a toxin produced by a bacteria, Clostridium botulinum. The toxin is produced under certain environmental conditions in the summer and fall when there are low oxygen levels and warm water temperatures. Botulism mainly occurs in stagnant pools where there is no water flowing, and sick and dead birds are most often found along the shoreline.
Waterfowl, gulls and shorebirds are the bird species most often affected by avian botulism. Signs of avian botulism include the inability for a bird to hold its head up and a bird flapping its wings, but not having the strength to take off.
Avian botulism occurs almost yearly in Utah — typically between July and September — particularly during periods when the weather is really hot and after periods of rainfall. Those conditions often create stagnant pools of water that hold and grow the anaerobic bacteria that causes avian botulism.
However, this year, a particularly large number of birds were impacted by avian botulism in Utah. While the exact number of birds that died can't be confirmed with certainty, DWR biologists estimate tens of thousands were impacted, particularly in the areas of the Bear River Bay and Willard Spur Waterfowl Management Area.
"Our wetland managers strive to make adjustments in their water management practices on state waterfowl management areas in order to keep fresh water flowing, which can help minimize the impacts of avian botulism," DWR Waterfowl Coordinator Jason Jones said. "Many of the waterfowl management areas were originally created to reduce the botulism outbreaks that occurred along the river deltas a century ago."
Safety tips for hunters and others who encounter dead birds
Avian botulism outbreaks are not typically associated with human illness. However, while the risk of avian botulism transmitting to humans is low, it is still important to practice the following safety precautions if you encounter sick or dead birds:
Harvest waterfowl that are actively flying (typically an indication that they are healthy).
Avoid harvesting or consuming birds that appear sick or weak.
Cook meat thoroughly, as heat will denature the toxin.
Botulism can affect dogs if they consume the meat, so keep your dogs away from sick, dead or dying birds.
What to do if you encounter sick birds
Do not handle or touch the birds. Do not attempt to catch them and do not feed them — doing so can harm them further by providing them with the incorrect food.
Keep a safe distance away to avoid stressing them further.