Great places to go fishing in Utah this summer
Salt Lake City — Memorial Day weekend is coming up, and many Utahns may be making plans for a long weekend adventure. If you want a fun outdoor option for your holiday activities, there are several great fishing destinations around Utah that are worth checking out — and conditions are particularly good this time of year.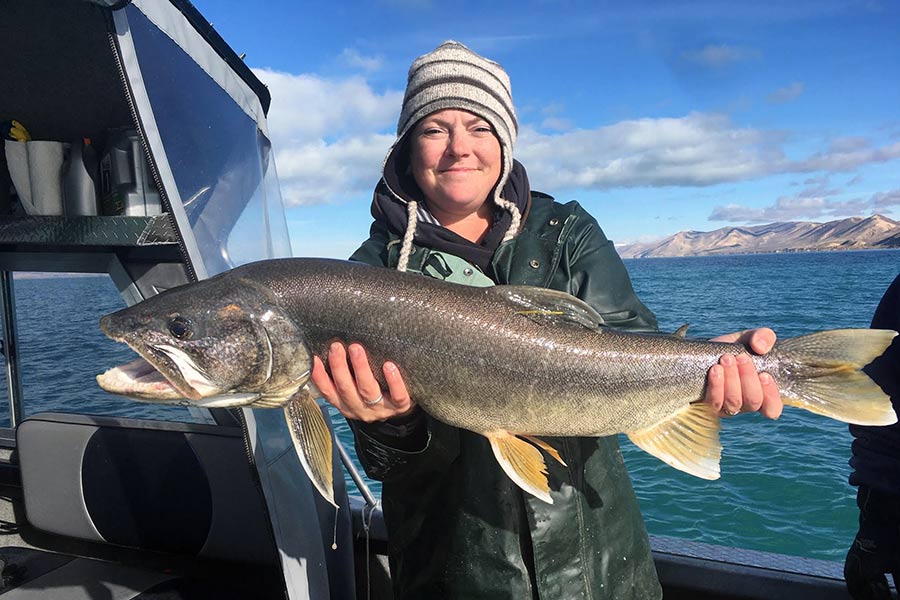 Southern Utah
Joes Valley Reservoir (Emery County): This is a prime fishing destination because it offers trophy tiger muskie fishing, as well as good fishing for splake, rainbow and cutthroat trout. You can have success fishing for all of these species from the shore or by boat.
Lake Powell (Garfield, Kane and San Juan counties): Known for its beautiful scenery and awesome boating, this waterbody is also a great fishing destination, particularly from a boat. This time of year offers outstanding fishing for striped bass, walleye, largemouth bass, smallmouth bass, bluegill, crappie and catfish.
Fish Lake (Sevier County): With its close proximity to Capitol Reef National Park, this is already a fun area to explore, but Fish Lake also offers some excellent fishing, particularly from a boat. Fishing for rainbow trout, kokanee salmon and yellow perch can be good in the early summer. Anglers can also find lake trout and splake at Fish Lake.
Northern Utah
Strawberry Reservoir (Wasatch County): Located only about an hour and a half from Salt Lake City, this waterbody offers exceptional fishing that's relatively close for residents along the Wasatch Front. Anglers will find pretty consistent fishing all summer long for kokanee salmon, rainbow and cutthroat trout.
Middle Provo River (Wasatch County): This waterbody provides great, close-to-home stream fishing for residents along the Wasatch Front. June and sometimes through July are an ideal time to fish the Middle Provo River, which is when the green drake hatch is happening. It's a larger fly that hatches this time of year and provides an exciting fishing opportunity for fly anglers. Whitefish and brown trout are the best species to target this time of year.
Bear Lake, Rich County: Stretching between Idaho and Utah, this large waterbody provides a lot of different areas to fish. Well-known for its iconic Caribbean blue water color, this scenic lake is also home to some species of fish that are found nowhere else in the world. Anglers should target cutthroat trout this time of year, and will have the best success from a boat.
Long Park Reservoir, Daggett County: This secluded reservoir offers fast fishing from shore or from a small watercraft, and anglers can expect high catch rates. Using dry flies can work exceptionally well, and this time of year offers great fishing for rainbow and brook trout and Arctic grayling.
Starvation Reservoir, Duchesne County: Rainbow trout over 20 inches are relatively abundant right now at this waterbody, making for a fun fishing experience. Anglers will typically have the most success while fishing from a boat. This time of year offers good fishing for walleye, in addition to rainbow trout.
Pelican Lake, Uintah County: Pelican Lake is a popular fishing destination in northeastern Utah and offers great bass fishing from a boat. Anglers should target bass in the summer with a fly rod — using minnow patterns — or by using frog patterns in the late spring months. Fly fish or bow fish for carp for a chance at catching one with a reward tag.
"These local waterbodies have some incredible scenery, great public access and provide fun fishing opportunities," Utah Division of Wildlife Resources Sportfish Coordinator Randy Oplinger said. "Whether you go every week or you've never tried fishing, these waterbodies can offer something for every angler."
Visit the Fish Utah map on the DWR website to find more information about these different fishing locations across the state.