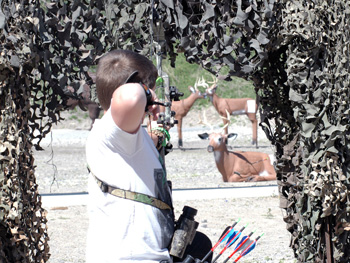 The NRA's Youth Hunter Education Challenge (YHEC) is a program that helps young hunters, ages 10 to 18, who have already passed hunter education develop and improve their hunting, marksmanship and safety skills.
Every year, Utah hosts a state YHEC competition. The competition challenges young hunters in eight events: four shooting and four responsibility. Participants at the state competition have a chance to compete in the international competition against competitors from all over the United States and Canada.
Learn more about the NRA's YHEC program.
Past results