Deer fawn and buck pronghorn shot and left to suffer near Vernal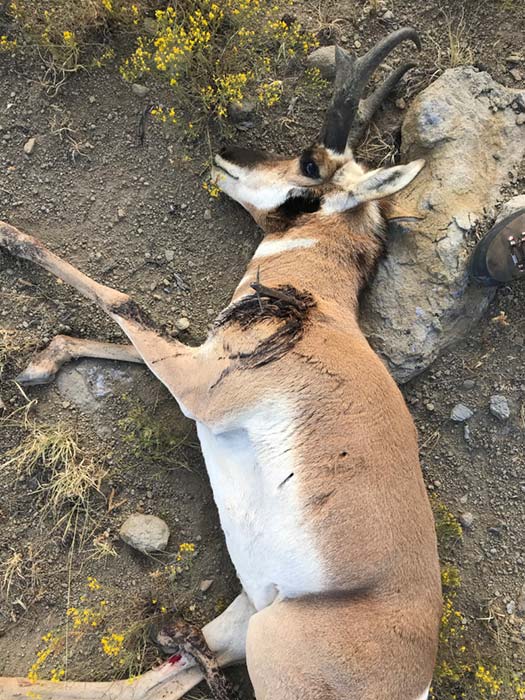 This buck pronghorn was shot in the neck near Fiddler Road. It was still alive when officers found it, and it had to be euthanized.
UINTAH COUNTY — In September 2019, DWR conservation officers responded to two different poaching incidents near Vernal. The first was a small mule deer fawn that was shot and left on the side of the road near Dry Fork. The second was a pronghorn buck that was shot in the neck near Fiddler Road.
Both animals were found alive and suffering from their injuries. The responding officers quickly euthanized them.
If you have information related to these cases, or information about any other wildlife crime, please call the UTiP Hotline at 1-800-662-3337.
Utahns value wildlife, and poaching is a serious crime. A monetary reward may be available to anyone who provides information that leads to the arrest and conviction of those responsible for killing these animals. Requests for confidentiality will be honored.
Officer Brandon White


This email address is being protected from spambots. You need JavaScript enabled to view it.


435-322-0671