Officers seek bull elk poacher who cut off antlers, wasted animal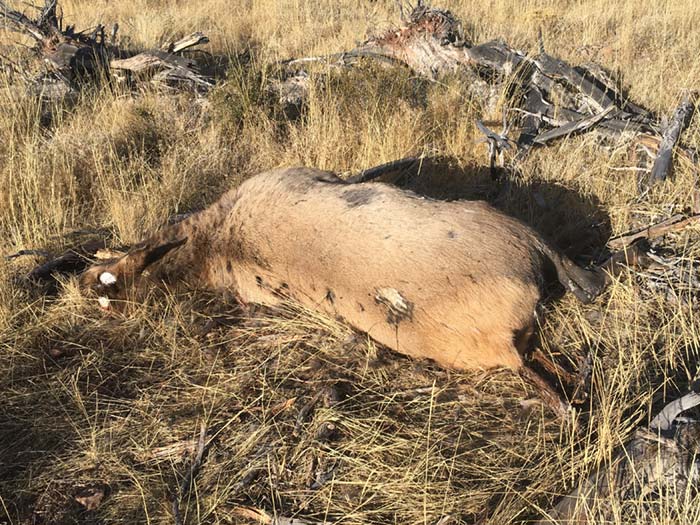 This bull was shot multiple times, its antlers were illegally removed and the meat was left to waste.
IRON COUNTY — On Oct. 12, 2019, DWR conservation officers received information about a bull elk that had been shot and left to waste north of Sage Well in Iron County. The bull's antlers had been removed.
On Oct. 13, Officer Kody Jones responded to investigate the scene and located the elk near a roadway. He determined that the animal had been shot multiple times, the antlers had been illegally collected and the meat had been left to waste. The elk had been killed sometime during the previous week. There are no suspects at this time.
If you have information related to the illegal killing of this bull, or information about any other wildlife crime, please call the UTiP Hotline at 1-800-662-3337.
Utahns value wildlife, and poaching is a serious crime. A monetary reward may be available to anyone who provides information that leads to the arrest and conviction of those responsible for killing this animal. Requests for confidentiality will be honored.
Officer Kody Jones


This email address is being protected from spambots. You need JavaScript enabled to view it.


435-691-3232