Two doe pronghorn poached on Boulder Mountain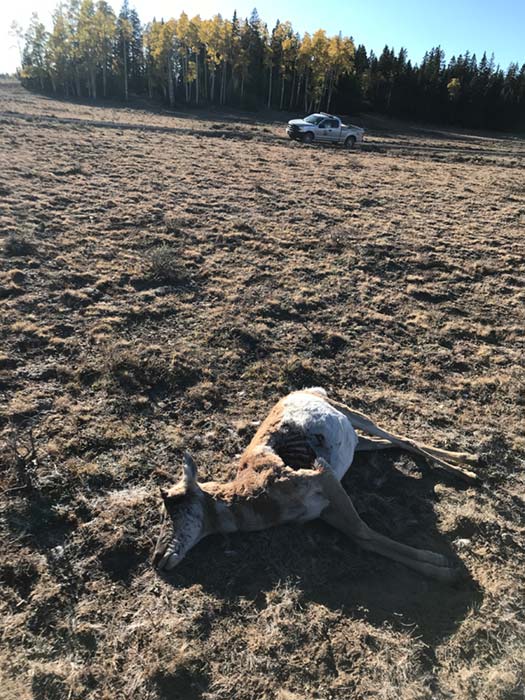 This is one of two doe pronghorn shot and left to waste just off of Forest Road 154 on Boulder Mountain.
BOULDER MOUNTAIN — Conservation officers with the Utah Division of Wildlife Resources (DWR) are seeking information about two doe pronghorn that were shot and left to waste about 50 yards off of Forest Road 154, near Big Lake on Boulder Mountain.
Because it was the start of the spike elk hunt, there were a lot of people in the area the night before and throughout that morning. We are looking for anyone who may have seen anything related to this case on the evening of October 4 into the morning hours of October 5.
If you have information related to the illegal killing and waste of these pronghorn, or information about any other wildlife crime, please call the UTiP Hotline at 1-800-662-3337.
Utahns value wildlife, and poaching is a serious crime. A monetary reward may be available to anyone who provides information that leads to the arrest and conviction of those responsible for killing these animals. Requests for confidentiality will be honored.
Officer Seth Decker


This email address is being protected from spambots. You need JavaScript enabled to view it.


435-287-8420