Officers seek identity of bull moose poacher in East Canyon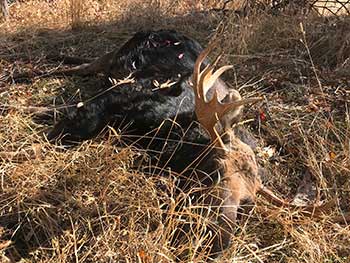 SALT LAKE COUNTY — Conservation officers are seeking information related to the illegal killing of a bull moose in East Canyon above Little Dell Reservoir.
On November 5, 2018 at approximately 10 a.m., a concerned citizen observed an unidentified male as he stalked and shot a moose, broadside with a compound bow, from approximately 20 yards.
The moose traveled a short distance before succumbing to its wounds. The male suspect, who disappeared into nearby foliage, was last seen wearing "older, military-style" camouflage clothing and a camouflage boonie-type hat.
The concerned citizen called conservation officers to the scene.
Individuals with information related to this illegal killing, or those who have additional information that might help investigating officers identify a suspect, are encouraged to contact the UTiP Hotline at 1-800-662-3337. Rewards are available and requests for confidentiality are honored.
Officer Lorraine Hardy


This email address is being protected from spambots. You need JavaScript enabled to view it.


801-641-4207
Sgt. Ray Loken


This email address is being protected from spambots. You need JavaScript enabled to view it.


801-243-8618