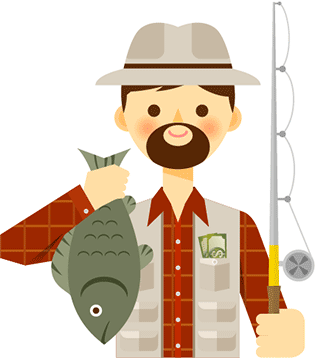 The Utah Division of Wildlife Resources (DWR) will help Utah-based organizations offer hands-on learning activities or events in the state for new anglers via an Angling Activities Grant program. The maximum single award amount is $1,000. The application period runs through August 25, 2017.
Successful applicants will be notified by September 1, 2017. Successful applicants must sign a memorandum of understanding with the DWR within 5 business days to receive the funds. The angling activity or event must occur between September 5, 2017 and July 31, 2018. After the activity or event takes places, successful applicants will also be required to submit a report to the DWR that includes a summary of how the activity or event went, the number of participants and other information. These reports are due August 4, 2018. You or your organization will be disqualified from receiving future Angling Activities Grant funds if you fail to submit a report.
How to apply for a grant
The grant application is now closed.
Selection considerations
The Angling Activities Grant Review Committee will assess grant applications according to the following considerations:
Hosting a fishing activity or event is an exciting and engaging way for organizations to build relationships with the community, local businesses and conservation organizations. Preference may be given to applicants who involve partners in their activity or event.
The DWR partners with local communities and organizations to stock and manage dozens of easily accessible community fishing ponds. Preference may be given to applicants whose activity or event will be held at a DWR community fishing pond.
Many communities with ponds sponsor youth fishing clubs. Preference may be given to applicants whose activity is associated with a youth fishing club.
Preference will be given to applicants that are established, reputable entities or organizations that recognize hunting, fishing and trapping as a viable and responsible means to conserve wildlife.
Funds may not be used to purchase food or pay for staff time.
Safety stipulation
Safety is a top priority for the DWR at all events involving youth and wildlife recreation. To that end, a minimum of two adults (age 21 years or older) must be present at any youth-focused activity or event that receives a DWR Angling Activities Grant. Except in cases of immediate family members, one-on-one contact between adults and youth is prohibited. This requirement also extends to electronic forms of communication. If electronic communication is part of the activity or event, two adults should be copied on any messages exchanged between an adult and youth. These stipulations exclude immediate family members.